Tell us what you think, seek advice on our products and services or inform yourself about your career opportunities with us. Our friendly staff will be happy to offer you assistance.
You can of course reach us by fax or e-mail or use the contact form for your communication.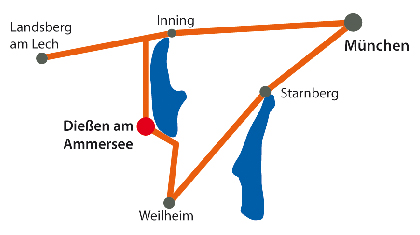 You can reach us from 8.00 to 17.00 on Mondays to Thursdays as well as from 8.00 to 14.00 on Fridays. We look forward to your call and would be very glad to help you.
SR Präzision GmbH
Lachener Straße 2
D-86911 Dießen
Phone +49 (0) 8807 241
Fax +49 (0) 8807 8250
E-mail info@sr-praezision.de
---
Your points of contact
Inquiries / Orders / Appointments
Email info@sr-praezision.de
Invoices
Email accounting@sr-praezision.de
Order confirmations
Email order_confirmation@sr-praezision.de
Applications for employment
Email bewerbung@sr-praezision.de